Shop Search
It is possible for you to search for Tully's in the vicinity of your current location. It is also possible to search for Tully's located in close proximity to your destination.
Some Tully's Coffee locations have been registered as official "Pokémon GO" Pokéstops and Pokémon Gyms.
What is Pokémon GO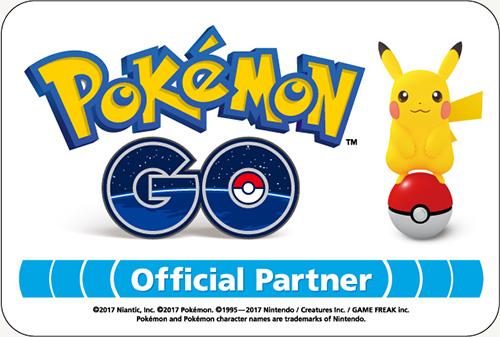 Pokémon GO is a smart phone app that utilizes the GPS function of devices to allow you to bring the game into the real world. So head outside and go find some Pokémon!
You can search for the nearby Pocket Stop and Tully's Coffee Shop that has become a gym.close
Try Shop Search >
Our Favorite
Coffee of the day

We are using the beans of the world's coffee production area. Every day, it offers from among about 10 different before and after the beans as chosen by the Tully's fellow "Today's coffee".

Short: ¥345(with tax)
Tall: ¥400(with tax)
Grande: ¥455(with tax)

Cafe Latte

Tully's recommended drink made with espresso and plenty of steamed milk, lightly topped with foam milk.

Short: ¥415(with tax)
Tall: ¥470(with tax)
Grande: ¥525(with tax)

Original - Malawi & Darjeeling

Malawi with its vivid red color, Darjeeling with its rich and mild taste, and Tully's Original Tea with its mild and pleasant astringency and richness.

Short: ¥355(with tax)
Tall: ¥410(with tax)

Uji Matcha Latte

A luxurious blend of bittersweet matcha and rich milk for a mellow taste. Enjoy the rich aroma and elegant flavor of Uji matcha.

Short: ¥460(with tax)
Tall: ¥515(with tax)
Grande: ¥570(with tax)
Ham, Cheese, and Salad Sandwich

Ham and cheese, as well as salad with broccoli, carrot, and cabbage, are sandwiched between two loaves of fluffy bread.

¥385(with tax)

Ball Park Hot Dog Original

The crisp and juicy sausage, was a pair of scissors to the fragrant rye bucket. Please enjoy rich deep coffee and espresso together with your.

¥385(with tax)

Exquisite bolognese of coarsely ground beef

A filling, special meat sauce pasta packed with the flavor of coarsely ground beef. You can enjoy a more fragrant taste with a fragrant flavor like grilled.

¥900(with tax)

Pure Maple and Butter Pancakes

Crispy and fragrant on the outside, soft and fluffy on the inside. Tully's original blend of maple syrup and butter flavors blend together to create a simple yet flavorful pancake.

¥730(with tax)
*Consumption tax rates may vary for takeout.
Please read the following section carefully as it contains important information for customers inquiring about food allergies and nutrition facts.
About our food allergy information
In Japan, companies are required to list food allergy information about seven different ingredients and are encouraged to list food allergy information about 21 additional ingredients.
Each person reacts differently to allergenic ingredients so please read the information carefully before you consume our products.
We use equipment and tableware in common with other products at the stores.
Indications about the nutrition ingredients
The 5 items (energy, protein, fat, carbohydrates, and sodium equivalents), which are required to be indicated by the food labeling law, are displayed for nutritional information.
The values of the nutritional components are calculated for the standard specifications for one serving ( 1 cup).
Please note that there may be errors in the nutritional information due to the variation in the toppings. Please use this information as a standard when consuming.
Additional information
We update the information when changes to product content are made, so please always reference the latest version.
Custom-ordered whipped cream and other customer-chosen toppings have been itemized separately so please add and confirm each listing accordingly.
Products containing honey are displayed separately from allergenic substances.
Not all products are available at every store location. 
Tully's
Brand Story

Tully's Coffee is a specialty coffee shop. We always strive to bring to our customers the highest-quality coffee for their drinking pleasure. As for the taste, we offer the most delicious handmade coffee that will satisfy all coffee lovers in our specialty coffee shops.
We offer a relaxing spacious environment as well as heartfelt hospitality so that our customers can enjoy more fully our highest-quality coffee.
---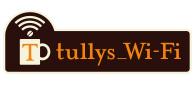 tullys_Wi-Fi
Everyone who has a Wi-Fi device can enjoy Free Wi-Fi in the store.
The setup is easy. It's available at any stores with the "tullys_Wi-Fi" sticker.